Bryan Nungaray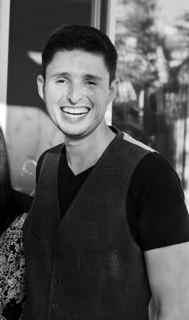 Bryan Nungaray is currently one of the most active educators in the realm of marching percussion, assuming the role of both instructor and arranger for several groups in the Southern California region, such as the 2010 WGI Percussion Scholastic World and Percussion Scholastic Concert World Champion, Ayala High School from Chino Hills, CA, as well as the 2011 SCPA Bronze Medalist, Arroyo High School from El Monte, CA.
His performance experience extends back to his participation with the Mission Viejo High School Percussion Ensemble, where Bryan played tenors with the Indoor Percussion ensemble, as well as mallet percussion for the Concert Indoor Percussion Ensemble under the instruction of Mike Jackson and Jim Wunderlich. Both groups earned immense praise, earning the 2004 WGI Percussion Scholastic World Silver Medal and Percussion Scholastic Concert Open Gold Medal – along with the 2005 WGI Percussion Scholastic World Silver Medal.
Following high school, Bryan also participated with the world-renown Riverside Community College Marching Tigers as a mallet player, as well as participating with Impulse Drum and Bugle Corps during the summer.
Bryan's instructing/arranging career has brought about numerous accolades in a short amount of time, as his first year with Ayala High School earned the ensemble an unprecedented Scholastic World Class sweep at the 2010 Winter Guard International World Championships – earning gold medals in the PSW and PSCW categories and the 2009 WBA High Percussion trophy in the 4A/5A classification.
The high school ensemble regularly competes in other well-known circuits, such as Bands of America (BOA), the Southern California Percussion Alliance (SCPA), the Western Band Association (WBA) and Winter Guard International (WGI). Year after year Ayala remains a top contender within each circuit, with the ensemble recently earning the 2011 WGI Bronze Medal in the Percussion Scholastic Concert World category, and competing in the 2010 Bands of America Grand National Championships for their third appearance.
Aside from Ayala High School, Bryan also teaches at Cypress High School in Anaheim, CA where the ensemble earned the 2010 SCPA Silver Medal in the Percussion Scholastic A category, as well as Arroyo High School in El Monte, CA. He also serves as the Percussion Director for Etiwanda High School in Etiwanda, CA and Colony High School in Ontario, CA – maintaining a busy schedule that is not solely limited to instructing, but arranging for several groups as well. Among them: Gold Drum & Bugle Corps from Oceanside, CA, West Ranch High School in Stevenson Ranch, CA and Hanna High School from Brownsville, TX.
Bryan is a proud endorser of Innovative Percussion sticks and mallets. He also proudly uses Remo, Sabian, Tama, and Yamaha products.
He currently resides in Ontario, CA.
Shows with percussion by Bryan: